2018                                                                                                           Primary Run off Elections:                                                      Early voting runs May 14-18 Elections May 22
 http://www.traviscountyclerk.org/eclerk/Content.do?code=E.2018.22.05                
------------------------<>-----------------------
"One of the penalties for refusing to 
participate in politics is that you end
up being governed by your inferiors."
 - Plato
20th Annual Real World Music Showcase:                                                             Anthropos Arts a great organization that connects at-risk youth with professional musicians, educators, and  performance opportunities. They're having their 20th anniversary bash – "a world tour of music from Iran, Nigeria, Mexico, Cuba, Brazil, and the U.S."  this Sunday, May 20, 5-7pm at Antone's, 305 E. Fifth.
More info at www.anthroposarts.org.                                                             (Thanks to Austin Chronicle for notice.)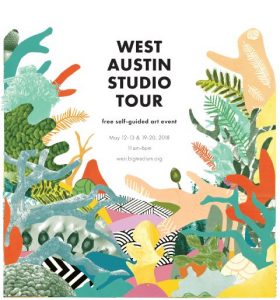 Big Medium's West Austin Studio Tour (WEST) is a free, annual, self-guided art event spanning two weekends in May. WEST provides opportunities for the public to meet the artists and artisans of Austin in their creative spaces.
Dates & Times
Free and open on May 12-13 & 19-20, 2018 from 11am-6pm.
Boundaries: West of I-35, East of Mopac/Loop 1,
South of HWY 183,North of William Cannon http://west.bigmedium.org
Cap Tex Lifetime Tri – Monday May 28th (Memorial Day Weekend)
Sunday May 27th – Expect heavy traffic in and around the Hyatt Hotel for packet pickup  10:00 am to 6:30 pm
Monday May 28th – Expect road closures (Riverside Drive) and heavy traffic on Barton Springs 5:00 am to Noon
No barricades for Bouldin Neighborhood for this event
Palmer Heavy Traffic-May 2018
PalmerHeavyTraffic_May2018.pdf
EVENTS DOWN THE HILL                                                                         Whether you're interested in avoiding traffic, parking issues, or strolling to a good time, here are the websites to discover the goings-on of which to be aware:                                                                               LONG CENTER  http://thelongcenter.org/events/
PALMER AUDITORIUM                                                                                         https://www.palmereventscenter.com/calendar
CoA information:
For new residents, the City of Austin makes available information on trash, recycle and compost collection here:
http://www.austintexas.gov/department/residential-curbside-collection-schedule
Also will link to June schedule for bulk trash and large brush collection and a calendar for all the above to use-a handy tool for busy folks.
Street Sweeping 6/11/18 – 6/15/18
Residential streets are swept six times a year, while major streets are swept once a month. This schedule allows for the regular sweeping of many of the City's prized bicycle facilities, located both on residential and major streets.
Keep your trees trimmed so that there is a least 14 feet of clearance above your curb. Trim your bushes so they do not block the curb line.
Do not rake or blow leaves, grass or other trash into the streets. This is prohibited by City ordinance. Street sweeping equipment is not able to handle limbs, branches or large quantities of grass and leaves. You should dispose of these materials through your weekly yard trimmings collection.
On your scheduled street cleaning week, avoid parking on streets, remove empty trash and recycling carts, and remove other obstacles such as basketball hoops. Doing so will help avoid debris being left behind on your street.
Sweepers operate Monday through Friday from 6 a.m. to 3 p.m..http://austintexas.gov/department/street-sweeping
http://austintexas.gov/sites/default/files/files/Resource_Recovery/sweepingmap_050218-070618.pdf