PTMD
A Parking and Transportation Management District (PTMD) is a defined geographic area that may include a mix of retail, entertainment, commercial, medical, educational, civic and residential uses in which City Council finds that traffic flow on public streets requires a higher level of management than commonly provided and determines that parking meters will facilitate traffic flow objectives.
This page contains details of the proposed PTMD impacting the Bouldin Creek Neighborhood.
South Congress Parking and Traffic Management District Adopted by Council – March 9th
On consent the Austin City Council adopted the establishment of the South Congress Parking and Management District (PTMD). As noted in posts here, reports at General Association meetings and on the BCNA Website BCNA has been actively involved in discussions with the City of Austin on this ordinance.
The Ordinance requires the creation of a stakeholder Oversight Committee.  BCNA has been instrumental in the inclusion of a template for Oversight Committee Operating Principles and Guidelines.  BCNA's Traffic and Safety committee will lead our representation on the SOCO PTMD Oversight Committee. This link provides information related to the anticipated organization and operations of the Oversight Committee.  
The Bouldin Creek Neighborhood Association's Traffic and Safety Committee will identify two representatives to serve on the SOCO PTMD Oversight Committee. In coordination with the Oversight Committee, the Traffic and Safety Committee will review resident comments and concerns expressed via the SoCo PTMD Survey. Survey data and comments will be posted to BCNA Website for review periodically. The survey will be updated from time to time to seek resident input on observed PTMD impacts and recommendations to the Oversight Committee.
The rollout of the SoCo PTMD changes will begin over several months beginning with the streets noted on the attached map.
Please take the time to complete the SoCo PTMD survey.  This survey is critical to the future work of the Oversight Committee in addressing residents' concerns. 
South Congress 1st Phase Draft Parking Management Plan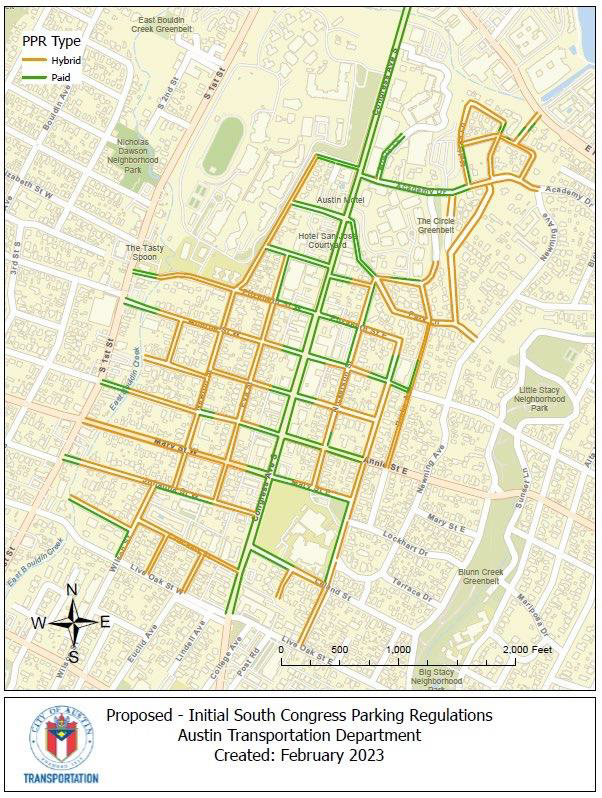 Background
City of Austin Resources

Map of Entire Proposed Service Area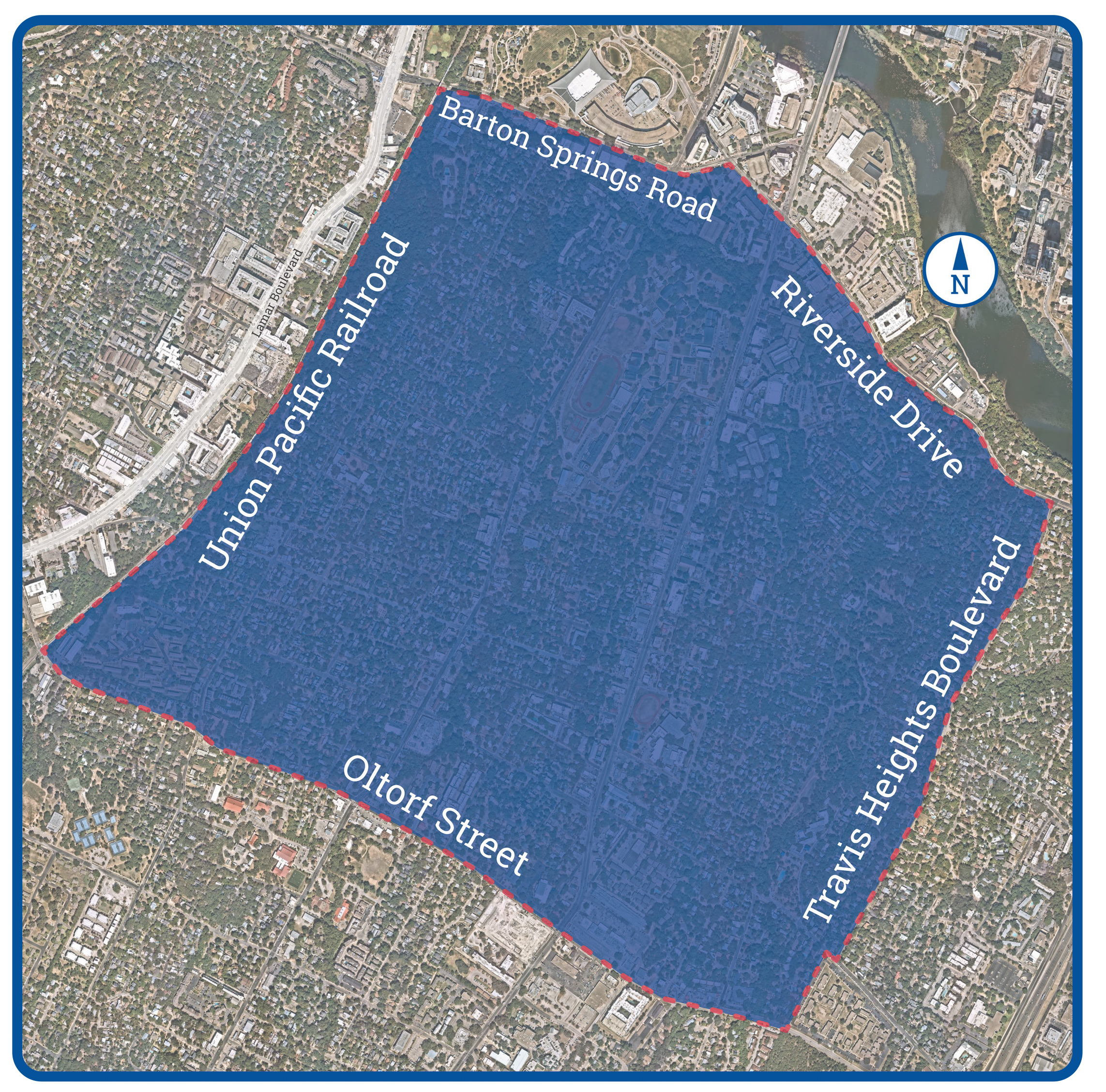 BCNA Working Group Minutes