It's My Park Day, March 2023
Over 60 neighbors assembled on Saturday March 4, 2023 for the 32nd Annual, Bouldin Creek Cleaning Party. We met for coffee first and then crews dispersed to Ricky Guerrero Park, sections along East Bouldin Creek and Nicholas Dawson Park. The weather was glorious: sunny, crisp and not hot enough to tempt people to peel off layers and get exposed to poison ivy.
We picked up trash, removed graffiti, weeded beds, pruned back bushes, removed nandina and ligustrum and collected fallen limbs from the ice storm. At 11:30 am we reconvened for pizza plus tacos courtesy of El Mercado (please thank them when you next visit.)
Thank you to everyone who helped!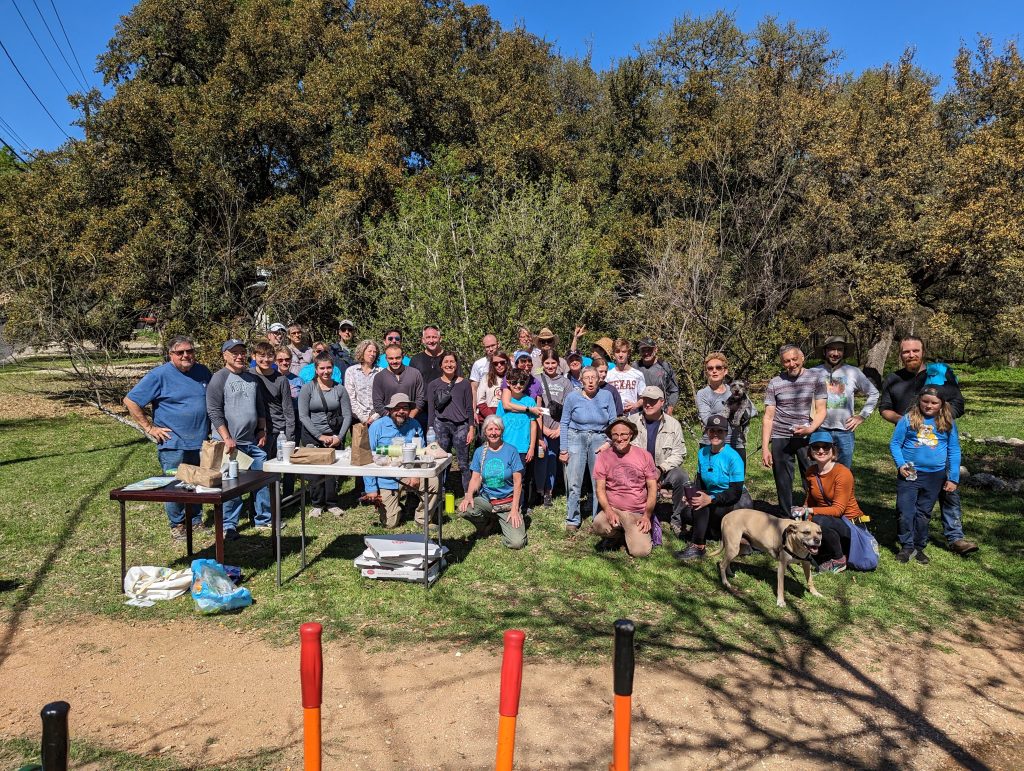 To see more photos