Tuesday, December 19th – 6:45pm
TEXAS SCHOOL FOR THE DEAF Admin. & Welcome Center, 2nd Floor Conference Room (Map below)
Due to security at Texas School for the Deaf, School staff have asked that we send a list of attendees prior to the meeting. This will also expedite access to the grounds thru the gate off Elizabeth Street.
Note: If you plan to attend please send a email to Matt Coldwell at vp-internal@bouldincreek.org.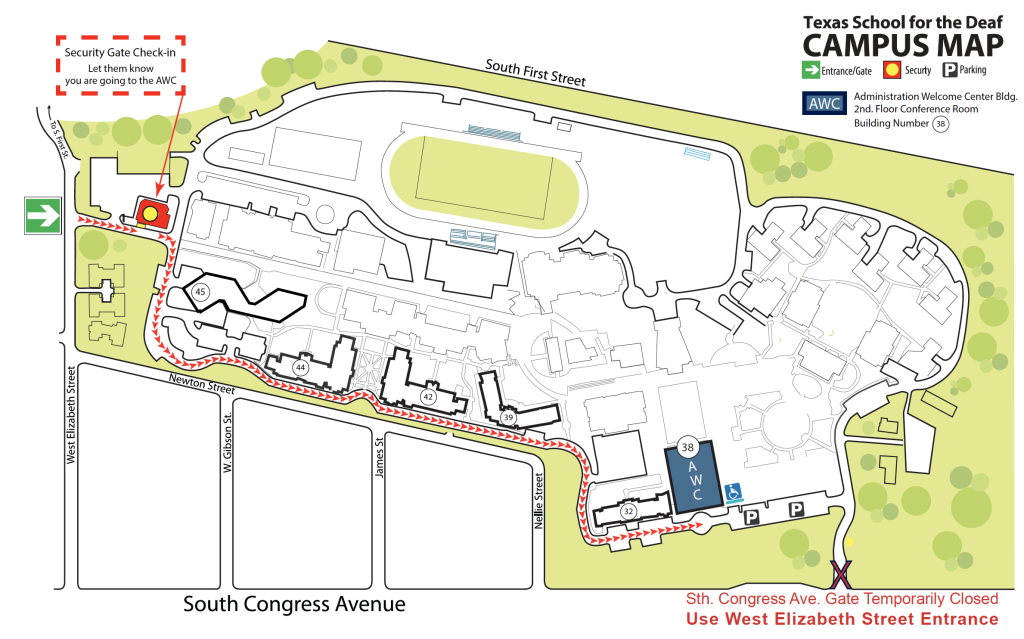 AGENDA ITEMS
OFFICER ELECTIONS
More items coming soon!