All the News that Fits July 2021

Hello neighbors, a lot going on in Austin. We try to inform folks of events impacting the 'hood. We also try and update events/happenings from our neighbors.
Missing something, let us know. Thanks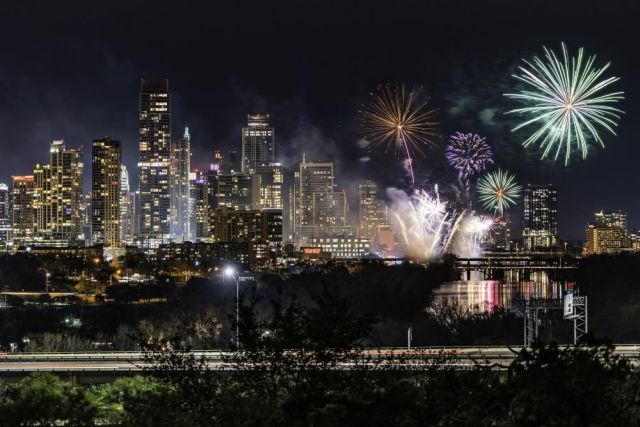 Bouldin's Back Baby Party Wrap-up
A great neighborhood gathering and party. A chance to catch up with neighbors not seen in a year or so and meet new neighbors. A lot of folks to thank for their time, energy and donations.
Also a big thank you to the folks at El Mercado South-Tony Villagas, owner, Eddie Mandujano, Manager, and the staff taking good care of the crowd.
Follow up party at 1417.
Bouldin's Back Baby Party Thank You
Thank you to everyone who made this event possible! We had over 100 neighbors attend and so much help from the community, sponsors and local businesses.
Check out the photo's taken at https://scrug.gs/blog/bouldins-back-baby/
• Organization of the event: Aaron & Julianna Scruggs, Denise Zucco, Thom Parker, Rebecca Harrel
• Hand-delivery of flyers: Rebecca Harrel and sector reps
•Raffle Donation Acquisition: Rebecca Harrell, Ross Wilson, Jeff Seiden
•Execution of the Event: Aaron & Julianna Scruggs, Denise Zucco, Rebecca Harrel, Ross & Kathy Wilson, Jeff Seiden, Cynthia Schiebel, Ronnie Dittmar, Matt Coldwell, Ingrid Weigand, Paul Strange, Gary Hyatt, Nora Levesque
• Activities:
o Heidi at Creativeballoonentertainment.com
o Rhonda McGaughey with Becker Green Classroom
o Ashley Kimbell with Becker PTA
o Angelica Johnson & Michelle Beebower with Twin Oaks Library
o Photographer Sarah Chui at sarahchiu.com
• Entertainment:
o The Purple Section band members: Jim Middleton, Shana Norton, Stuart Hampton, Bobby Trimble, Ronnie Dittmar
o The Colin Clark Band members: Colin Clark, Bobby Trimble, Bob Hoffnar, Ronnie Dittmar
• Event Spaces
o El Mercado- Tony Villegas (owner), Eddie Mandujano (S.1st Manager) and staff
o 1417- Victoria Carvalho and the staff
•Sponsors & Donations
| | | | |
| --- | --- | --- | --- |
| BCNA | Jennifer Frey Fitness | The Colin Clark Band | Katie Kime |
| Thom Parker | Tandem Speech Therapy | Sara Clark | Word of Mouth Bakery |
| Aaron & Julianna Scruggs | Joey Travino | Townlake YMCA | Soup Peddler |
| BCNA | inKind | El Mercado | Dolce Neve Gelato |
| Ronnie Dittmar | 1417 | June's All Day | Hopdoddy |
| Twin Oaks Library | The Purple Section Band | Neighborhood Sushi | La Patisserie |
| Cynthia Schiebel | Once Over | Becker Green Classroom | Lucy's |
"Bouldin's Back Baby" Neighborhood Party Sunday, July 11th
Please join us at El Mercado this Sunday, July 11th from 3-6pm for a neighborhood party hosted by BCNA! Then, come to the after-party at 1417's back patio starting at 6PM. The event is free to Bouldinites. Just RSVP here or here https://bit.ly/3gloyAB. Then, sign-in at the Backstage with your Bouldin address upon arrival.
Also, a special thank you to the many volunteers who are making this event possible!
3PM – 6PM @ El Mercado Backstage & Back Patio
– Venue sponsored by El Mercado & BCNA
The Colin Clark Band and the Purple Section performing Live!
– Sponsored by BCNA, Ronnie Dittmar & the bands themselves.
Free appetizers
– Sponsored by BCNA, Joey Travino, Tandem Speech Therapy & BCNA member donations
Free drinks, including two adult-beverage tickets
– Sponsored by Aaron & Julianna Scruggs
Outdoor playground & kids crafts
– Sponsored by BCNA & Twin Oaks Library
Community group info. & sign-up:
– BCNA
– BCNA Parks Committee
– Twin Oaks Library
– Becker Elementary PTA
– Becker Green Classroom
– Downtown YMCA
3PM – 5PM
Balloon animals & face painting
– Sponsored by Aaron & Julianna Scruggs
3:30PM – 5:30PM
Raffle with amazing prizes donated by:
Katie Kime, Word of Mouth Bakery, Soup Peddler, Dolce Neve Gelato, Hopdoddy, La Patisserie, Lucy's, Once Over, Cynthia Schiebel, June's All Day, Neighborhood Sushi, Becker Green Classroom, Jennifer Frey Fitness & inKind
6PM @ 1417 restaurant
Complimentary hors d'oeuvres & drinks- Sponsored by 1417
Sponsorships are now closed for this event but we are still welcoming BCNA donations – thank you! If you have questions, please connect via email, phone or text: hello@scrug.gs (512) 947-9757
Can't wait to see y'all there!
Julianna Scruggs
Kuper Sotheby's International Realty
(512) 947-9757
https://scrug.gs
BCNA Steering Committee: July 13, 2021
Agenda
6:45 – Convene Meeting
6:50 – Vote on June 1 SC Meeting Minutes
6:55 – Zilker Park Vision Plan (Ingrid and Thom)
7:00 – Donation for Becker Elementary Banner ( Matt )
7:05 – ZC Update and vote on new members
7:15 – Copeland Properties Presentation incl. Q & A (Jarred Corbell – Storybuilt)
8:00 – Discussion and next steps (Zoning Committee)
8:45 – Adjourn
Join Austin's largest Independence Day celebration on July 4, 2021 at Auditorium Shores and the Long Center.
The Austin Symphony H-E-B July 4th Concert & Fireworks includes patriotic music by the Austin Symphony with a grand finale fireworks display over Lady Bird Lake. Witness the action from the Long Center or from the South First Street Bridge. Get there early and leave the chairs at home – this is a popular spot. Other bridge viewing options: Congress Bridge and Pfluger Pedestrian Bridge.
Austin Symphony H-E-B July 4th Concert & Fireworks
https://my.austinsymphony.org/july42021
Parking Update
4th of July, Bouldin gathering and barricades
From Thom Parker Traffic@bouldincreek.org
Sunday July 4th Austin Symphony and Fireworks Show sponsored by HEB
Vic Mathias Shores 8:00 PM
The July 4th HEB Austin Symphony Concert and Fireworks Show is the first of two announced Special Events requiring barricades to enter neighborhood. Barricades will be placed at the Northern entries from Barton Springs at Bouldin Ave. and Dawson and on W. Gibson at Christopher, Bouldin Ave. and South 5th St.
Residents living within the Orange and Pink Sectors located between Barton Springs on the North and Gibson St. on the South will receive 2- Bouldin 2021 Access Pass for each household within these two sectors.
Further Notice
Officers,
Please see the attached letter from Austin Police Department re: manned barricades for July 4th. I will send this on to membership. This almost defeats the value of barricades. Since most persons will arrive for the show after 5:00 pm. I smell some posturing here by APD although I know that APD is undermanned. It should be noted that the letter also went to PARD and Special Events staff. I'm not sure if PARD or the ACE offices will have any answers for us. Thom Parker
Mr. Parker,
I wanted to inform you that on July 4th we have officers scheduled to work the Bouldin closure from 12noon until 11pm. However, due to staffing levels this year, at 5pm I will need to pull those officers off the Bouldin closure and place them in more critical positions around the event. The barricades will remain in place, and the officers will be there from 12noon until 5pm. The only difference is at 5pm they will leave to more critical positions that need to be covered to make the event safe.
Please feel free to reach out to me directly if you have any questions. 737-228-9671.
Regards,
Mike
Mike Jones
Sergeant – Special Events Unit/Sound Enforcement Unit/Emergency Management Unit Austin Police Department
EVENTS DOWN THE HILL
Whether you're interested in avoiding traffic, parking issues, or strolling to a good time, here are the websites to discover the goings-on of which to be aware:
LONG CENTER
http://thelongcenter.org/events/
PALMER AUDITORIUM
https://www.palmereventscenter.com/events/
Bouldin Creek Neighborhood Association
Meeting Schedules:
Meetings may resume at The High Road on Dawson.
More information as available.
General Association:
2nd Tuesday every 3rd month, 6:45 pm on Zoom
2021 Dates: March 9, June 8, September
14, December 14.
(For Zoom watch the BCNAForum@groups.io
and Bouldincreek.org
Steering Committee:
1st Monday of each month, subject to change
for Holidays, etc. (same time/place as General
Association meetings)
Zoning Committee:
2nd Monday of each month, subject to change
for Holidays, etc. (same time/place as General
Association meetings).
BCNA FORUM LISTSERV
To Subscribe, please go to:
https://groups.io/g/BCNAForum/join