Steering Committee Meeting November 02-2020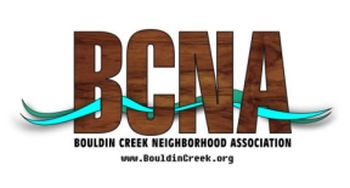 Steering Committee Meeting November 02-2020
Meeting starts at 6:45
Agenda:
6:45–Convene and approve prior minutes
6:50–Forum roll-out discussion
6:55–December newsletter discussion
7:00–BCNA election update
7:05–Healthy Streets update
7:10–Committee update
7:15–Other business (updates from e-mails about Argo)
7:20–adjourn
Thanks–Jesse
Here's the zoom info:
Join via app: https://us02web.zoom.us/j/83067337962
Join via phone: +13462487799,,83067337962#
Bouldin Forum Listserve is moving to BCNAforum@groups.io
To subscribe, please email: Subscribe: BCNAForum+subscribe@groups.io
Be sure to include your full name and address of residence in Bouldin Creek.
Note: It is best to keep using your Yahoo forum also until everyone has transferred over and use both addresses.
Group Email Addresses
Post: BCNAForum@groups.io
Subscribe: BCNAForum+subscribe@groups.io
Unsubscribe: BCNAForum+unsubscribe@groups.io
Group Owner: BCNAForum+owner@groups.io
Help: BCNAForum+help@groups.io
BCNA Meeting Schedules:
Note: All meetings subject to change during current health regulations.
Currently meetings are arranged via Zoom meetings.
More information as available.
BCNA General Association Meeting:
2ndTuesday, every other month
BCNA Steering Committee Meeting:
1st Monday, each month
BCNA Zoning Committee Meeting:
3rd Monday each month
Meetings at 6:45pm via Zoom
The High Road, 700 Dawson Road-when back to normal?