All the News that Fits December 2020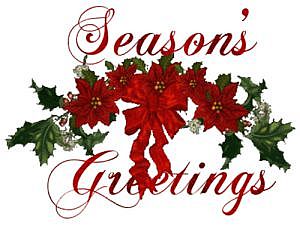 BCNA Officer Elections – December 8, 2020
The Bouldin Creek Neighborhood Association held its annual officer's election at the General Association Meeting on Tuesday, December 8.
We are a volunteer organization and depend on those neighbors who are willing to donate time and energy to make sure our interests are represented at City boards and commissions, at the Austin Neighborhood Council and with Austin City Council. Our officers and committees deal with zoning issues, traffic problems and neighborhood parks; manage our funds, maintain the web site and publish newsletters.
Attached is positions descriptions HERE:
We are also looking for volunteers to serve on Committees for Parks, Traffic, and Zoning issues.
We asked each candidate to provide us with a short statement. In the spirit of the League of Women Voters, these statements are unedited.
Slate of candidates statements HERE:

Congratulations to all of the Officers and Sector Representatives elected or re-elected last night!
And a heartfelt Thank You to those of you who are leaving office: first and foremost, Jesse Moore for three years as President, also Kate Francis(VP Neighborhood Issues),
Mimi Martinez McKay (Communications), Robert Cantu (Lavender Sector) and
Sue Mercado Vincent (Orange)
Below is the slate with everyone's contact information.
The Election Committee is herewith disbanded until next year.
Ingrid
President:
Paul Strange strange20@msn.com
Vice President – Neighborhood Issues:
Aaron Scruggs, aaron@scrug.gs
Back-up Nadia Barulich, nadiabarulich@gmail.com
Vice President – External Affairs:
Thom Parker, tnkparker@aol.com
Communications Director:
Denise Zucco dbzucco1@gmail.com
Treasurer:
Ronnie Dittmar rdittmar@gmail.com
Secretary:
Matt Coldwell mattcold@icloud.com
Sector Representatives
Green Sector: Nick Sargologos nick.sargologos@gmail.com
N/S borders: Oltorf to south side of Mary
E/W borders: Railroad tracks to west side of South First
Back-up: Melynda Nuss mellynuss@yahoo.com
The Purple Sector: Paul Langley langleyp@gmail.com
Oltorf to south side of Mary
East side of South First to west side of S. Congress
The Blue Sector: Rebecca Harrell blueSectorrep78704@gmail.com
North side of Mary to south side of Monroe
Railroad tracks to west side of South First
The Yellow Sector: Jeff Seiden jeff@techbizdev.com
back-up : Jody Zemel, nonalignedgeek@gmail.com
North side of Mary to South side of Deaf School/South of Nellie
West side of South First to west side of S. Congress
The Pink Sector: Scottee Downing scottee.downing@gmail.com
back-up: Stephanie Scholten, stephanielscholten@gmail.com
North side of Monroe South side of Columbus
Railroad tracks to west side of South First
The Orange Sector: Ross Wilson rossleewilson@gmail.com
North side of Columbus to Barton Springs Road
Railroad Tracks and west side of Bouldin Creek
The Brown Sector: Cameron Zuniga cameron.zuniga@utexas.edu
Copeland to Barton Springs Road
East Side of Bouldin Creek to west side of South First
The Aqua Sector (Sector Rep Needed)
Southside of Deaf School to Lady Bird Lake
West side of South First to East Side of South Congress
Appointed, not Elected: These need to be confirmed/changed at the next Steering Committee meeting.
Zoning – Paul Strange
Parks – Ingrid Weigand
Traffic –Thom Parker
Communications Volunteers:
Bouldin Bulletin Newsletter
Publisher – John Shobe jshobe2400@gmail.com
Bulletin Coordinator — Ronnie Dittmar rdittmar@gmail.com
Ads – Kristie Sorenson-Hyatt kris@evastreetproperties.com
Bouldin Creek Website https://www.bouldincreek.org/
Website Administrator- Rob Clayton
Bouldin Bulletin
Hot off the press is the December Bouldin Bulletin.
The same good stuff you might have read while drinking a cup of coffee —but in digital form. HERE:
Thanks to John Shobe, our Publisher, Ronnie Dittmar, our editor and Rob Clayton our web admin.,for bringing us into a new world of digital publishing – a potentially more mobile-friendly, color, version of the Bouldin Bulletin.
Yahoo forums end December 15
Bouldin Forum Listserve is moving to BCNAforum@groups.io
As you might know, Yahoo Groups will cease to exist December 15.
You should have received an invitation to participate which you need to accept in order to activate your membership.
When you click on the link, you can set your password to the group and make a choice of how to receive your e-mails:
1) Each individual one
2) Digest – you receive an e-mail once there are more 12 messages
3) Daily – you'll receive a daily e-mail with all notifications
4) Special Notices only
Subscribe: BCNAForum+subscribe@groups.io.
Be sure to include your full name and address of residence in Bouldin Creek.
Post: BCNAForum@groups.io
Unsubscribe: BCNAForum+unsubscribe@groups.io
Group Owner: BCNAForum+owner@groups.io
Help: BCNAForum+help@groups.io

As a reminder, I am attaching a copy of BCNA's Netiquette which was approved at last week's General Association meeting HERE

Trail of Lights December 2020
A vehicle admission ticket is required for drive-thru admission at the Austin Trail of Lights nightly. … A limited number of vehicles will be permitted to access the 2020 Austin Trail of Lights per each time slot.
SUFFRAGE NOW- August 6-January 31
SUFFRAGE NOW: A 19th Amendment Centennial Exhibition at the Elisabet Ney Museum
Centennial of the Ratification of the 19th Amendment. Ratified August 18, 1920
The passage of the Nineteenth Amendment in 1920 guaranteed women the right to vote.
Presented at Elisabet Ney Museum
From slavery to women's rights!
13th Amendment 1865 "Neither slavery nor involuntary servitude, except as a punishment for crime whereof the party shall have been duly convicted, shall exist within the United States, or any place subject to their jurisdiction."
14th Amendment 1868
approved by Congress in 1866 and ratified in 1868, granted citizenship to all persons
"born or naturalized in the United States," including former slaves, and guaranteed "equal protection of the laws" to all citizens.
15th Amendment 1870 granted Black men the right to vote
which stated that voting rights could not be "denied or abridged by the United States or by any state on account of race, color, or previous condition of servitude."
19th Amendment 1920 guaranteed women the right to vote.
(Editor: Just a reminder ladies that equality didn't come easy or quickly. Only took another 50 years!)
EVENTS DOWN THE HILL
Whether you're interested in avoiding traffic, parking issues, or strolling to a good time, here are the websites to discover the goings on and of which to be aware:
LONG CENTER
PALMER AUDITORIUM

BCNA Meeting Schedules:
Note: All meetings subject to change during current health regulations.
Currently meetings are arranged via Zoom meetings.
More information as available.
BCNA General Association Meeting:
2ndTuesday, every other month
BCNA Steering Committee Meeting:
1st Monday, each month
BCNA Zoning Committee Meeting:
3rd Monday each month
Meetings at 6:45pm Via Zoom for now!
The High Road, 700 Dawson Road-when back to normal?