Celebrate the Fourth of July, 2019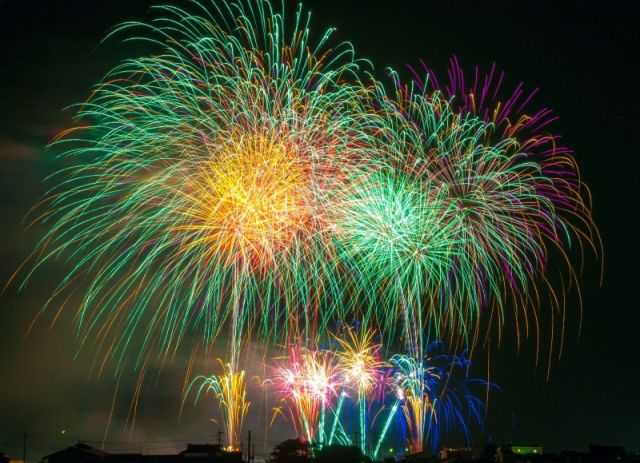 Celebrate the Fourth of July, 2019
We celebrate American Independence Day on the Fourth of July
every year. We think of July 4, 1776, as a day that represents the Declaration of Independence and the birth of the United States of America as an independent nation.
An experiment worth celebrating and like all experiments always needing a tweak here, a nudge there and an occasional poke.
But worthwhile, so let's celebrate!
Cheers, Gary Hyatt, web lackey
Just some miscellany:
Quote from an "old guy"
"One of the penalties for refusing to
participate in politics is that you end
up being governed by your inferiors."
Plato
The Fourth of July—also known as Independence Day or July 4th—has been a federal holiday in the United States since 1941, but the tradition of Independence Day celebrations goes back to the 18th century and the American Revolution. On July 2nd, 1776, the Continental Congress voted in favor of independence, and two days later delegates from the 13 colonies adopted the Declaration of Independence, a historic document drafted by Thomas Jefferson. From 1776 to the present day, July 4th has been celebrated as the birth of American independence, with festivities ranging from fireworks, parades and concerts to more casual family gatherings and barbecues.
Did you know? John Adams believed that July 2nd was the correct date on which to celebrate the birth of American independence, and would reportedly turn down invitations to appear at July 4th events in protest. Adams and Thomas Jefferson both died on July 4, 1826—the 50th anniversary of the adoption of the Declaration of Independence.
Preamble to the United States Constitution
We the People of the United States, in Order to form a more perfect Union, establish Justice, insure domestic Tranquility, provide for the common defence, promote the general Welfare, and secure the Blessings of Liberty to ourselves and our Posterity, do ordain and establish this Constitution for the United States of America.
Declaration of Independence
https://www.archives.gov/founding-docs/declaration-transcript