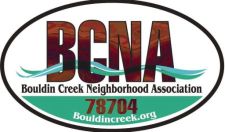 BCNA General Association Meeting
October 10, 2017 6:45 PM
The High Road 700 Dawson Road
GAmeeting-notes-2017-10-10                                                                               Thanks all for a great meeting!
144 initials on the membership lists, (we can use that number as the vote count, since it was unanimous, except for 1 abstention, if memory serves) plus about 40 non-member sign-ins = 184.
Plus a few folks probably missed the sign-ins, so I would call it 195 to 200 in attendance.
Thanks
Ronnie
I also got back 104 of the 112 Uno cards – just a fun fact, that I'm happy to report!
AGENDA
6:45 – 6:55  Introductions
6:55 – 7:00  Treasurer's report
7:00 – 7:20  Updates:
BCNA Block Party Event—October 15
Garage Placement tool— Indefinitely postponed
Elections committee —Open spaces for December elections,  voting eligibility
1400 Eva Street residents RPP application
PSW variance requests RC, approved by BOA
PRESENTATIONS
7:20 – 7:30  CodeNext Draft 2 Overview-Bobby Levinsky, JD, Former Aide to CM Laura Morrison
7:30 – 7:45  Warren Wildlife Gallery CUP application-Steven Rye, Jesse Ramel
7:45 – 8:00   Warren Wildlife Gallery CUP application BCNA discussion, vote.  Letter to Planning Commission
8:00 – 8:15  425 Riverside Drive PUD Application -Paul Strange, SC position, vote.  Letter to Mayor and City Council Members
8:15 – 8:25  CodeNext Resolution discussion,  vote.                                        Letter to Mayor and Council Members
8:25 – Adjourn