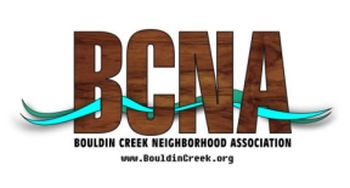 BCNA Steering Committee meeting Monday April 5th 2021
Bouldin Creek is inviting you to a scheduled Zoom meeting.
Topic: My Meeting
Time: Apr 5, 2021 06:45 PM Central Time (US and Canada)
Join Zoom Meeting https://zoom.us/j/8306733796
Agenda:
6:45 – Meeting Convenes
6:50 – Vote on March SC and GA Minutes
6:55 – New Green Sector Representative (Wally Boston) Vote
7:00 – "Peacocks Welcome Here" sign discussion
7:10 – Healthy Street update
7:15 – Other
7:20 – Meeting Adjourns.
Meeting Minutes HERE  When certified by vote.
BCNA Meeting Schedules:
BCNA General Association Meeting:
2ndTuesday, Quarterly
BCNA Steering Committee Meeting:
1st Monday, each month
Unless moved for holidays
BCNA Zoning Committee Meeting:
3rd Monday each month
Meetings at 6:45pm
Held via Zoom for now.
BCNA FORUM LISTSERV
To Subscribe, please go to:
https://groups.io/g/BCNAForum/join