BCNA General Association Meeting 10-09-2018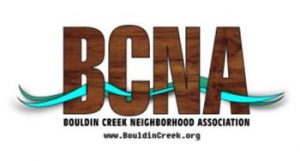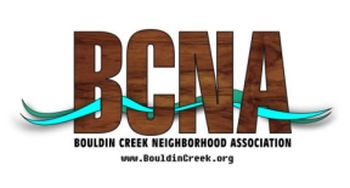 BCNA General Association Meeting Tuesday, October 09-2018
at The High Road, 6:45pm 700 Dawson Road
Hello–Next Tuesday, October 9, the Bouldin Creek Neighborhood Association meeting will begin at 6:45 pm sharp.  The High Road will be open by 6:30 so don't hesitate to come early. We will start at 6:45 without delay because the first item on the agenda is a forum of candidates to represent our neighborhood in the City Council for 2019 through 2023. Candidates will discuss their campaigns and answer questions on topics such as CodeNext & its proposed changes to the permitting process for the Warren Wildlife Gallery.
Full agenda is:
–6:45: Candidate Forum
–7:45: Introductions & Finish Sign-In
–7:55: Treasurer's Report
–8:00: Upcoming BCNA election discussion (volunteers needed!)
–8:05: Parks Committee update, including vote on matching grants                    for parks Improvements. More information HERE
–8:15: Zoning Committee update
–8:20: Discussion and potential vote on adopting BCNA position                         regarding Proposition J (public vote on CodeNext)
–8:30: Adjourn
Looking forward to seeing you there. Thank you–Jesse, BCNA Prez.