BCNA General Association meeting 10-08-2019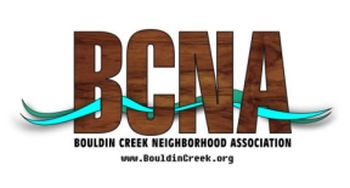 Hello neighbors–The next general membership meeting of the Bouldin Creek Neighborhood Association will be next Tuesday, October 08, beginning at 6:45 pm at the High Road on Dawson, 700 Dawson.
Hope to see you there.
Agenda:
6:45–Introductions
6:55–Committee updates
7:00–SoCo parking study update
7:05–Unconventional Austin presentation on ballot items & audience Q&A
7:15–Review and discussion of Land Development Code draft
Draft released Friday 10-04-2019.
7:45–adjourn
SoCo parking study update posted in Bouldin Bulletin by Yellow Sector Rep. Elizabeth Howard

Land Development Code draft HERE http://www.austintexas.gov/ldc
Officer elections note
The Bouldin Creek Neighborhood Association will hold its annual Officers election at the next General Association meeting on Tuesday, December 10.In order to vote in the election or to run for office, you have to be a registered member of the Neighborhood Association. The deadline for registering prior to the election is November 30. Please contact Treasurer, treasurer@bouldincreek.org to sign up or to check whether your registration is current. Attendance (with sign-in) at any meeting within the last 2 years automatically updates your registration.