BCNA General Association meeting 06-11-2019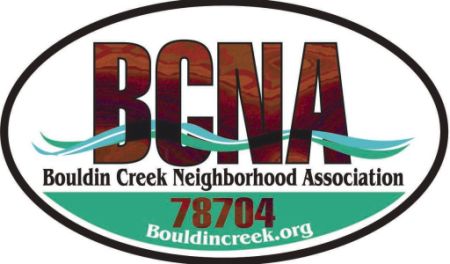 BCNA General Association meeting 06-11-2019
Hello neighbors–The next general membership meeting of the Bouldin Creek Neighborhood Association will be next Tuesday, June 11, beginning at 6:45 pm at the High Road on Dawson, 700 Dawson. Hope to see you there. Here is the currently envisioned agenda:
6:45–introductions
6:55–Update on City Hall developments
7:00–South Central Waterfront presentation, discussion, & vote (see proposed resolution below)
7:30–South Congress parking study update
7:35–Parks Committee Update
7:40–adjourn
Proposed South Central Waterfront Resolution
Resolution:
The City Council should not approve any new entitlements above existing base zoning or those entitlements outlined in existing PUD ordinances for the Statesman tract or any other properties in the South Central Waterfront plan area until the Council has implemented the regulatory and financial measures needed to ensure that the Austin community may realize the full public benefits outlined in the South Central Waterfront Vision Plan.
Background Facts:
In June 2016 the Austin City Council adopted the South Central Waterfront Vision Plan, which envisions more affordable housing, connectivity, green spaces and great streets as the waterfront is developed.
Three years later the Council has not implemented the development, financing, and regulation frameworks outlined in the vision plan and needed for the Waterfront Plan to become reality.
Other developers working in the South Central Waterfront area are currently lobbying for similar PUDs and extraordinary entitlements above base zoning in the near future, and the framework for the Waterfront Plan is still not in place.
Thanks & have a good weekend–Jesse, BNCA Prez