BCNA Association Meeting 12-14-2021 election Update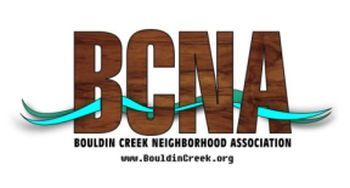 Ingrid Weigand ingweig@gmail.com Wed, Dec 15, 2021
To: main@bcnaforum.groups.io
Neighbors,
We are all slowly recovery from last night's lengthy and, at times, intense meeting.
Thank you all for a lively discussion; democracy is a participatory sport.
Congratulations to the incoming Officers and Sector Representatives; we thank you in advance for your service!
(I am including returning officers' current positions to show their dedication to our organization.)
Officers
President: Aaron Scruggs (currently VP, Neighborhood Issues)
Vice President – Neighborhood Issues: Denise Zucco (currently Communications Director)
Vice President – External Affairs: Thom Parker (incumbent)
Communications Director: Rebecca Harrell (currently Blue Sector Rep)
Treasurer: Ronnie Dittmar (incumbent)
Secretary: Matt Coldwell (incumbent)
Sector Representatives
Green Sector: Joyce Bertolacini, Back-Up Mark McDonald
Blue Sector: Nora Levesque
Yellow Sector: Jeff Seiden (incumbent)
Pink Sector (aka La Zona Rosa): Mark Coffey
Orange Sector: Ross Wilson (incumbent)
Brown Sector: Julie Van Vechten-Smith (incumbent)
I also would like to send a heartfelt thank you to our outgoing team:
Green Sector Rep: Wally Boston
Pink Sector Rep: Scottee Downing and Back-up Stephanie Scholten
Yellow Sector Rep Back-Up: Jody Zemel
and last but not least our current President, Paul Strange.
Paul, you held us together during this second pandemic year.
Enjoy your "retirement" while you cheer the new team on from the sidelines.
New terms will start on January 1.
Thank you,
Ingrid Weigand, Elections Team
———————-<>———————
Bouldin Creek Neighborhood Association Meeting
The meeting will once again be held via Zoom.
Agenda for December 14,2021
6:45- Meeting Convenes and Introductions
6:55- September 14 General Association Minutes Vote
7:00- 2022 Elections of Officer and Sector Representatives
7:15- 2022 Budget (Ronnie Dittmar)
7:25- Parks Update (Ingrid Weigand)
7:30- Zoning Update (Jody Zemel)
7:45- Bouldin Newsletter (Denise Zucco and Ronnie Dittmar)
• Schedule
• Ratification of Mailing Cost
• Articles
8:00- Other business
8:05 –Adjourn
Join Zoom Meeting
https://us06web.zoom.us/j/8306733796
Meeting ID: 830 673 3796
BCNA Officer Elections
One top item will be the yearly officer elections so plan to try out the new "normal" of meetings and elections online!
The Bouldin Creek Neighborhood Association will hold its annual officer's election at the next General Association Meeting on Tuesday, December 14.
We are a volunteer organization and depend on neighbors who are willing to donate time and energy to make sure our interests are represented at City boards and commissions, at the Austin Neighborhood Council and with Austin City Council. Our officers and committees deal with zoning issues, traffic problems and neighborhood parks; manage our funds, maintain the web site and publish newsletters.
As always, we will take nominations from the (Zoom) floor at the meeting. You have to have been a registered member of BCNA as of November 30, in order to be a candidate or to vote.
Below is a slate of candidates that have announced their intention to run for office at this time. We asked each candidate to provide us with a short statement; in the spirit of the League of Women Voters, they are unedited.
The President is the primary spokesperson of the BCNA. S/he presides at all meetings of BCNA general membership and the Executive Committee, makes appointments with the advice and consent of the Executive Committee, and cosigns all checks drawn on the account of BCNA.
Candidate: Aaron Scruggs, previously Vice President – Neighborhood Issues
I've been a resident of Bouldin for the last 7 years. As VP I proposed & help threw the "Bouldin's Back Baby" party; I was also instrumental in launching the new website. As President, community building will be my top priority. As we slowly put the pandemic behind us; it's time to come together as a community. I will work hard to make the BCNA a great resource for all residents of Bouldin; old & new alike. https://instagram.com/sirscruggsalot/
The Vice President – Neighborhood Issues shall assist and support committees related to zoning, development, parks and traffic. S/he will preside at BCNA meetings when necessary due to the absence of the president.
Candidate: Denise Zucco, previously Communications Director
I moved here a year and half ago from Maryland with my husband and 2 dogs. I have served as the BCNA Communications Director this last year, helped plan the "Bouldin is Back Baby" event this summer, and have been producing the BCNA Bulletin. In the past I served as secretary in 2 community associations. I have tons of other volunteer experience including lots of fundraising, party and event planning which I hope to focus on as the Vice President – Neighborhood Issues. I have 2 kids in college and my husband and I love going out to eat, listening to live music and boating.
The Vice President – External Affairs shall assist and support activities related to community ambassadors, neighborhood-wide social events, creek clean ups, neighborhood outreach, resource persons and serves as the Austin Neighborhood Council Representative.
Candidate: Thom Parker, Incumbent
A resident of Austin since 1999, living in Bouldin Creek since 2012. Retired from the YMCA of Austin in 2020. Serves on BCNA Steering Committee, Parks Committee and Zoning Committee. Liaison to Austin Neighborhoods Council. Involved with City of Austin issues that impact our Bouldin Creek Neighborhood.
Communications Director – shall assist with and support activities related to information dissemination, newsletter publication, web sites and other mass media.
Candidate: Rebecca Harrell, previously Blue Sector Rep
I have lived in the Bouldin Creek boundaries since 2014. I love walking the neighborhood and supporting local businesses and restaurants. I have been the Blue Sector sector representative just over a year and I hope to serve as the Communications Director if elected. I have enjoyed the community engagement and I am hopeful we will be able to gather for events in the future where I can meet even more neighbors that make up this amazing community.
Treasurer – shall assist and support activities related to finance, including account record keeping, fund deposit and withdrawals, and other related business management with respect to fundraising. The Treasurer shall co-sign all checks drawn on the account of BCNA; s/he will give a full report of all accounts on a monthly basis to the Executive Committee and shall keep the General Association apprised of all transactions on BCNA accounts.
Candidate: Ronnie Dittmar, Incumbent
I am the current Treasurer. I'm two years into my current term, and hope to continue to keep the financial accounts updated, reconciled and reported to the Association for the 2022 term. My qualifications include ~25 years of Association membership, including my current role as Treasurer and Parks Committee member. I'm also a CPA, with associated requirements for competence and ethical standards.
The Secretary shall record minutes of the General Association Meeting and the Executive Committee meetings, as well as assist and support activities related to records and agenda keeping, membership validation, and database managing.
Candidate: Matt Coldwell, Incumbent
I am excited to serve BCNA as Secretary for one more year. During the past two years I recorded and archived the minutes and resolutions of Steering Committee & General Assembly meetings. I also managed donating many of our older, historic paper documents to the Austin History Center. As an elected general officer of the BCNA I pledge to abide and follow the bylaws, keep an open mind and work to support the critical resolutions and covenants the BCNA may enter into. You can find me tending my vegetable garden, on my bike or giving talks about the wonders of nature in our parks and greenbelts.
Sector Representatives – must live in the sectors they represent.
The Green Sector:
N/S borders: Oltorf to South side of Mary
E/W borders: Railroad tracks to West side of South First
Candidate: Joyce Bertolacini, Back-Up Mark McDonald
My spouse and I have been living in Bouldin since 1998. He's a native Texan from El Paso, and I came here from the Midwest via the Rio Grande Valley, where I taught ESL for two years. I retired from the State of Texas in 2016, and Mark is still a state employee. I recently began working for Ecology Action, a long-standing environmental group that now maintains a nature preserve on a former landfill in Southeast Austin. I love being outdoors, gardening, and birding. Mark and I will do our best to keep you informed of what's happening in the Green Zone!
The Purple Sector:
Oltorf to South side of Mary
East side of South First to west side of S. Congress
Candidate: NEEDED
The Blue Sector
North side of Mary to south side of Monroe
Railroad tracks to west side of South First
Candidate: Nora Levesque
I'm a transplant, like so many Austinites. Half my life was spent in California (sorry ), the next half was in Atlanta. Moving to Bouldin during the height of the Pandemic was 'interesting!' I'm a connector personally (maybe you saw me walking the neighborhood delivering bags for the food drive) and professionally, as a Realtor. I love living on the healthy street: close enough to walk to iconic music venues, amazing restaurants and the water!
The Yellow Sector
North side of Mary to South side of Deaf School/South of Nellie
West side of South First to West side of S. Congress
Candidate: Jeff Seiden, Incumbent
I have volunteered with BCNA for 7 years as Sector Rep and Treasurer. I participate on the Zoning Committee and have an interest in Parking & Traffic issues facing Bouldin's Yellow Sector residents with a focus on Pedestrian & Bicycle safety. As Sector rep I will work to engage with the City of Austin Transportation Department and help drive BCNA identified projects that improve crosswalk visibility along the west side of S. Congress Avenue and enhance sidewalk connectivity at collector street crossings. I've been an Austin resident for over 24 years and moved to Eva Street in the SoCo area of Bouldin 11 years ago.
The Pink Sector
Monroe to Gibson between Railroad tracks to South First
Gibson to Christopher between South 5th & South First
Candidates: Mark Coffey
Change is certain – the rate of change is variable. I've been a part of this neighborhood for 25 years serving as Sector Rep and Communications Director. My institutional knowledge starts with the Neighborhood Planning process, with Board of Adjustments and Planning Commission experience. I speak my voice, the voice of stability, a voice to strengthen BCNA, a voice to de-accelerate our neighborhood transformation. Keeping us in our homes is a challenge and a priority. Keeping us informed and connected builds our community. I support a strong, bi-monthly newsletter, an engaging website and La Zona Rosa block parties on Bouldin Avenue.
Candidate: Ava Seal-no statement available.
The Orange Sector
North side of Columbus to Barton Springs Road
Railroad Tracks and west side of Bouldin Creek
Candidate: Ross Wilson, Incumbent
I have been the Orange Sector rep for the past year and have enjoyed being more involved in the neighborhood. My wife Kathy and I live on Christopher St with our 2 children that attend Becker Elementary. We love the vibrant community that is the Bouldin Neighborhood and want to play an active role in its future.
The Brown Sector
Copeland to Barton Springs Road
East Side of Bouldin Creek to west side of South First
Candidate: Julie Van Vechten-Smith, Incumbent
I have lived on South 1st Street since 2009, and I'm excited to serve as the representative for the BCNA brown sector. I've also served on my condominium HOA board for 10 years because I enjoy being involved in what's happening where I live. I served as a coordinator for the South Austin Community Garden for a few years as well. I love going for walks in and around the Bouldin neighborhood, biking around Town Lake, going to Barton Springs, or getting together with friends for some good South Austin live music.
The Aqua Sector
Southside of Deaf School to Lady Bird Lake
West side of South First to East Side of South Congress
Candidate: NEEDED
Bouldin Creek Neighborhood Association
Meeting Schedules:
Meetings may resume at The High Road on Dawson
Depending on local covid stage.
More information as available.
General Association:
2nd Tuesday every 3rd month, 6:45 pm on Zoom
(For Zoom watch the BCNAForum@groups.io
and Bouldincreek.org
Steering Committee:
1st Monday of each month, subject to change
for Holidays, etc. (same time/place as General
Association meetings)
Zoning Committee:
2nd Monday of each month, subject to change
for Holidays, etc. (same time/place as General
Association meetings).
BCNA FORUM LISTSERV
To Subscribe, please go to:
https://groups.io/g/BCNAForum/join