All the News that Fits September 2021

Dog Days of Summer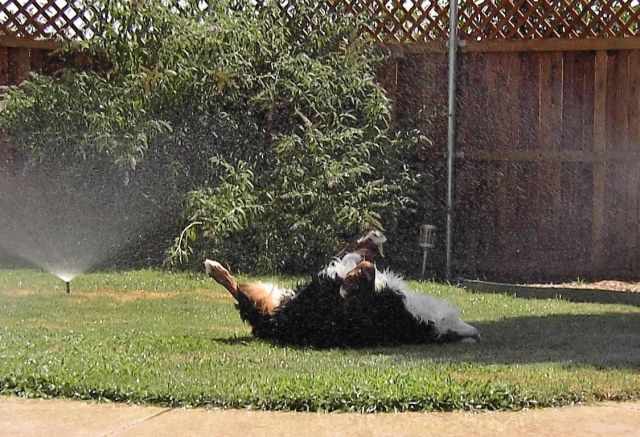 Technically the dog days refer to Sirius, the brightest star in the constellation Canis Major, which means "big dog" in Latin and is said to represent one of Orion's hunting dogs.
Dog Days: the 40 days beginning July 3 and ending August 11, coinciding with the heliacal (at sunrise) rising of the Dog Star.
But for many Texans the "dog days," evoke those summer days that are so devastatingly hot that even dogs would lie around on the asphalt, panting and hits hardest in August, but can run from June to September if real unlucky!
For some, fall starts on September 22, in Texas we just hope the carved pumpkins don't collapse after 2 days
BCNA General Association Meeting.
Tuesday Sep 14, 2021 06:45 PM
Agenda
6:45- Meeting Convenes and Introductions
6:55- June 8 General Association Minutes vote
7:00- "Bouldin's Back Baby" Party Expenses (BCNA Treasurer)
7:05- Site Overview (Zoning Committee)
7:15- Copeland Properties Presentation (Storybuilt)
7:30- Entitlements Overview (Zoning Committee)
7:40- Q and A (all participants)
8:45- Adjourn
You are invited to the scheduled Zoom meeting
To join Zoom Meeting
https://us06web.zoom.us/j/8306733796
Meeting ID: 830 673 3796
Hot off the press is the September-November 2021 Edition of the Bouldin Bulletin.
The same good stuff you might have read while drinking a cup of coffee —but in digital form.
Thanks to Denise Zucco, Publisher, Ronnie Dittmar, editor, and Rob Clayton our web admin., for bringing us into a new world of digital publishing – a potentially more mobile-friendly, color version of the Bouldin Bulletin,
Also thanks to Sector Reps organizing the delivery volunteers and of course, thanks to the folks walking the neighborhood to deliver 2600 issues to our residents.
Plus a thanks to John Shobe our retired, long time Publisher!
Web version of September-November 2021Edition of Bouldin Bulletin HERE:
https://www.bouldincreek.org/association/bulletin/
Note that Bulletin will be published on a quarterly basis to match General Association Meetings.
A couple of News items courtesy of Austin Chronicle 2021-09-10/headlines
Elections upcoming
Did Someone Say Ballot? The deadline to register to vote in the city's Nov. 2 special election is October 4. Not sure if you're registered? Check votetravis.com. Travis County voters can find registration info at
tax-office.traviscountytx.gov/voters/registration. Update your info if you've moved within Travis County or changed your name since the last time you registered to vote at txapps.texas.gov/tolapp/sos/SOSACManager
A Reimagined ATX: Austin's Independent Citizens Redistricting Commission was presented with the first draft map of the redrawn City Council districts. Created by mapping expert George Korbel, the draft uses the current Council map, approved in 2013, as a proposed base, rather than starting from a completely new map.
More Information and maps HERE
https://www.austintexas.gov/content/independent-citizens-redistricting-commission
Labor Day weekend
Time to take a little time from labor and have some fun. Just stay safe and hydrated.
Note: Don't Drink & Drive….or derive.
The Austin Police Department will be conducting a No Refusal Initiative that will coincide with the upcoming Labor Day holiday weekend. This initiative will be in effect from September 2 through September 6 and will be operational from 10 p.m. to 5 a.m. each night. More information HERE

A little editor prerogative here:
The Austin Chronicle celebrates its 40th anniversary so including a link HERE https://www.austinchronicle.com/chronicle-40th
Pools and Summer's End … Beginning this weekend Austin's Parks and Recreation Department will close select city pools as the summer season comes to a close.
All splash pads managed by the city will be closed on Sept. 27.
Meanwhile, Deep Eddy, Barton Springs, Big Stacy, Bartholomew, and Springwoods pools remain open.
Due to lifeguard availability:
Closed for the season end of day Sunday, September 5:
*Civitan Pool
*Dottie Jordan Pool
*West Austin Pool
Closed for the season end of day Monday, September 6:
*Garrison Pool
*Mabel Davis Pool
*Walnut Creek Pool
News from the City of Austin:
West Nile Virus information from City of Austin
http://www.austintexas.gov/news/austin-public-health-reports-positive-west-nile-virus-mosquito-pools-travis-county
Downtown Austin Community Court (DACC) operations reopens in One Texas Center (OTC), 505 Barton Springs Road, Austin, TX 78704.
http://www.austintexas.gov/news/downtown-austin-community-court-reopens-one-texas-center
Proposed Orange Line information
https://www.capmetro.org/project-connect/system-plan/orange-line
More information in last month's blog from Thom Parker.
Just a note: Hook 'Em Guardians: The University of Texas at Austin and UT-El Paso have signed agreements with the U.S. Space Force to provide advanced research and workforce development for the newest branch of the U.S. armed services
EVENTS DOWN THE HILL
Whether you're interested in avoiding traffic, parking issues, or strolling to a good time, here are the websites to discover the goings-on of which to be aware:
LONG CENTER
http://thelongcenter.org/events/
PALMER AUDITORIUM
https://www.palmereventscenter.com/events/
Bouldin Creek Neighborhood Association
Meeting Schedules:
(Meetings may resume at The High Road on Dawson.
More information as available.)
General Association:
2nd Tuesday every 3rd month, 6:45 pm on Zoom
2021 Dates: March 9, June 8, September
14, December 14.
(For Zoom watch the BCNAForum@groups.io
and Bouldincreek.org
Steering Committee:
1st Monday of each month, subject to change
for Holidays, etc. (same time/place as General
Association meetings)
Zoning Committee:
2nd Monday of each month, subject to change
for Holidays, etc. (same time/place as General
Association meetings).
BCNA FORUM LISTSERV
To Subscribe, please go to:
https://groups.io/g/BCNAForum/join