All the News that Fits September 2020

All the News that Fits September 2020
August-some call this "the dog days of summer", September not much better!
Other critters apparently agree….!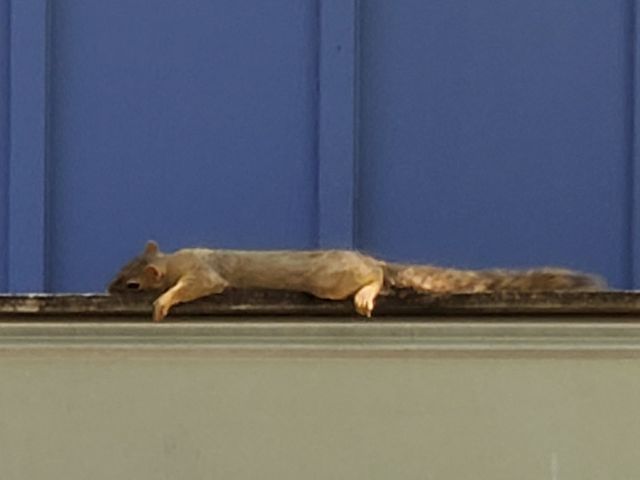 News:
Bouldin Bulletin
Following local health guidelines, personal conflicts, heat, summer time blues and ennui, this issue (August-September) of the Bouldin Bulletin will not be published.
October-November issue will have latest news and information on upcoming BCNA elections to be held in December.
Algae along Lady Bird Lake– keep your dogs safe! Link HERE
West Nile virus
Austin, Texas – The year's first positive pool of mosquitoes carrying West Nile Virus has been identified in Travis County. Link HERE
Walk your property and empty any standing water!
Covid-19
It's up to us! Follow the city's guidelines as it is still alive and spreading!
http://www.austintexas.gov/covid19
And stay sane!
SUFFRAGE NOW- August 6-January 31
SUFFRAGE NOW: A 19th Amendment Centennial Exhibition at the Elisabet Ney Museum
Centennial of the Ratification of the 19th Amendment. Ratified August 18, 1920
The passage of the Nineteenth Amendment in 1920 guaranteed women the right to vote.
Presented at Elisabet Ney Museum
From slavery to women's rights!
13th Amendment 1865 "Neither slavery nor involuntary servitude, except as a punishment for crime whereof the party shall have been duly convicted, shall exist within the United States, or any place subject to their jurisdiction."
14th Amendment 1868
approved by Congress in 1866 and ratified in 1868, granted citizenship to all persons "born or naturalized in the United States," including former slaves, and guaranteed "equal protection of the laws" to all citizens.
15th Amendment 1870 granted Black men the right to vote
which stated that voting rights could not be "denied or abridged by the United States or by any state on account of race, color, or previous condition of servitude."
19th Amendment 1920 guaranteed women the right to vote.
(Only took another 50 years!)
City of Austin-Garbage, Recycle and and Reuse Drop-off Center
Sep 01, 2020 10:19 am
AUSTIN, TX – Austin Resource Recovery (ARR), a department of the City of Austin, will resume normal service for extra bags of trash placed outside of customer's carts.
A recent vote from Council removed the fee waiver effective Monday, Sept. 7, 2020. Customers may purchase excess garbage stickers from local grocery stores for $4 each plus tax; otherwise, they will be charged $9.60 plus tax for each additional bag set out with their trash cart.
Extra recycling is always collected at no additional charge and can be placed in a cardboard box or other reusable containers next to their blue cart for collection.
ARR reminds curbside customers to continue to bag and tie their trash to keep the material contained. Recycling should be loose and dry in their blue carts, and please consider using a BPI-certified compostable bags or paper bags for composting collection.
Beginning Tuesday, September 8, 2020 the Recycle and Reuse Drop-off Center (RRDOC) will reopen by appointment only, following a temporary closure in March 2020 due to COVID-19 concerns. The RRDOC will resume its acceptance of hard to recycle items such as Styrofoam and plastic film, as well as household hazardous waste. Austin/ Travis County residents are asked to call (512) 974-4343 to schedule a drop-off time.
EVENTS DOWN THE HILL
Whether you're interested in avoiding traffic, parking issues, or strolling to a good time, here are the websites to discover the goings on and of which to be aware:
LONG CENTER
http://thelongcenter.org/events/
PALMER AUDITORIUM
https://www.palmereventscenter.com/events/
BCNA Meeting Schedules:
Note: All meetings subject to change during current health regulations. Currently meetings are arranged via Zoom meetings.
More information as available.
BCNA General Association Meeting:
2ndTuesday, every other month
BCNA Steering Committee Meeting:
1st Monday, each month
BCNA Zoning Committee Meeting:
3rd Monday each month
Meetings at 6:45pm
The High Road, 700 Dawson Road-when back to normal?
Zoom meetings-Thanks to Kate Morter "Virtual-Meeting-Etiquette".