All the News that Fits October 2021

Seriously-VOTE!
November 2021 General and Special Elections
Election Day: Tuesday, November 2
In-person early voting: October 18-29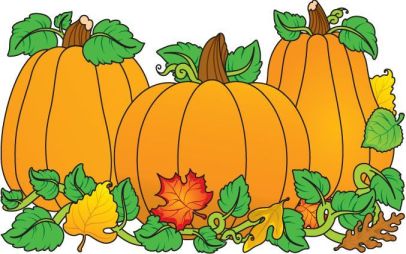 Halloween is coming
Fall has started to arrive-a little slower in Texas, but cooler and wetter.
Now if only the pumpkins don't melt within a day or two of Halloween we're good!
Given good weather it should be a fun time. Austin generally takes Halloween pretty serious for kids and adults. Also a lead-in to fall and holiday season-Thanksgiving, Christmas, New Years and a month to recover!
If you need any inspiration for pumpkin carving, see the attached entries for last year's carving contest put together by former BCNA VP Kate Francis.
Parks cleanup:
From Ingrid Weigand via groups.io to BCNAForum
Neighbors,
We got quite a lot done yesterday, removing bamboo, other invasive plants and trash from the entrance to the West Bouldin Creek Greenbelt at Post Oak. Many thanks to Cathleen, Liz, Matt, Ronnie and Scott! Photos attached HERE
It will take another session or two to finish, so it you meant to participate yesterday but could not, please join us next Saturday, Oct 30 at 9 am. to give it another try.
Also, we are not participating in the fall "It's My Park Day" this year; due to Covid, there were still too many restrictions on what we could do. Instead, we plan to have regular Saturday morning volunteer opportunities from now until December. We'll be working in both East and West Bouldin Creek; I'll announce meeting locations and plans every week.
Thanks,
Ingrid Weigand
BCNA Parks Committee
512-663-4632
Report on a New Vision for Zilker Park
The Bouldin Creek Neighborhood Association joined forces with Zilker and Barton Hills Neighborhood Association as well as the SOS Alliance to produce a report on a new vision for Zilker Park. It proposes restoring a little over 20 % or up to up to 75 acres of the park to forests, wetland and prairies, a process known as "rewilding". Rewilding will increase biodiversity, reduce erosion, and mitigate the urban heat island while improving the experience for park users. The recommendations support the newly adopted Austin Climate Equity Plan since rewilded areas help mitigate the negative effects of climate change. Read the report HERE
The report was released right before the third community session of the City of Austin's Zilker Vision Planning on October 19, which will focus on Design Alternatives. We urge you to participate in the session and support the ecological restoration of the park. You can register HERE:
You can also leave comments for several weeks after the meeting; we'll keep you updated.
Ingrid Weigand, BCNA Parks and Green Space Committee
Another good article with links for information can be found HERE:
Public Notice: Rewilding Zilker Park By Nick Barbaro, Austin Chronicle
From neighbor Rob Clayton:
Rob Clayton (W Gibson) via groups.io
For the benefit of those who've not experienced severe rain events – just want to point out that all the oft-repeated messages of Turn Around Don't Drown may seem overblown – but things change quickly.
Lots of good info here: https://atxfloodsafety.com/
Rob Clayton
812 W Gibson

November 2021 General and Special Elections
Election day: Tuesday, November 2
In-person early voting: October 18-29
Voter Registration info HERE
Sample Ballots HERE
The deadline to register to vote in the Nov. 2 election has passed.
Notice: ACL is here and Barricades will be set up:
ACL First Weekend – Friday Oct. 1st, 2nd and 3rd
Bouldin Creek neighbors: Neighborhood Access Passes required for passage through barricades.
Beginning Friday October 1st street barricades will be set up and staffed by officers starting at noon.
Barricades will be set at the following intersections:
Barton Springs Rd at Bouldin Ave.
Barton Springs Rd at Dawson
Gibson St. at S. Third St.
Gibson St. at Bouldin Ave.
Gibson St. at S. Fifth St.
Report illegal parking that blocks driveways.
Call City of Austin #311 non emergency contact.
Thom Parker
Traffic Safety Parking (TSP) BCNA
New Council member Districts
From Paul Strange BCNA President:
The new District Maps are out based on the 2020 census and Bouldin Creek was impacted by having Precinct 0424 moved from District 9 to District 3. This is the area from Mary South to Oltorf from Congress to the RR tracks. One of the primary objectives of the remapping was to keep neighborhoods whole while still being meeting demographic and population parameters.
Due to the rapid growth in the NW part of the city, multiple neighborhoods other than Bouldin were impacted by this realignment including adjacent neighborhoods Zilker and Travis Heights.
While this potentially dilutes the neighborhoods voting power if there were a common local cause, the question is should we be concerned and if so, what should we do about it? My thoughts are there are so many moving parts here we probably wouldn't have great success in protesting the mapping. Also that having voters from Bouldin and Travis Heights moving to Pia Renteria's District 3 might cause him to change his traditional focus from East of I-35 to both sides of the interstate.
There are a number of forums scheduled between now and October 2 if we should choose to protest this change but it will have to be in person directly with the commissioners.
District Maps
EVENTS DOWN THE HILL
Whether you're interested in avoiding traffic, parking issues, or strolling to a good time, here are the websites to discover the goings-on of which to be aware:
LONG CENTER
http://thelongcenter.org
PALMER AUDITORIUM
https://www.palmereventscenter.com/events/
Bouldin Creek Neighborhood Association
Meeting Schedules:
Meetings may resume at The High Road on Dawson.
More information as available.
General Association:
2nd Tuesday every 3rd month, 6:45 pm on Zoom
2021 Dates: March 9, June 8, September
14, December 14.
(For Zoom watch the BCNAForum@groups.io
and Bouldincreek.org
More news worth repeating in September's News